Hello everyone!
I hope you're having a fantastic day and you're making the most of this September. Today I'll be answering some questions set by the wonderful Zenobia-Kapadia as part of the Liebster Award. It has only been a month since I have started blogging and I am delighted to have been nominated for my first award.
Enough of the celebration, let's get onto answering some questions, shall we?!
The principle of this award is pretty straightforward. Each blogger nominates 11 bloggers and sets them 11 questions to answer. My nominations will be listed at the end of this blog post.
1. What is your favourite go-to comfort food?
Hmm… I have so many favourite foods that I am genuinely struggling to come up with just one! Although I do love pizza and wedges and all things that are delicious but unfortunately unhealthy, chocolate would have to my favourite comfort food. You can't really beat chocolate, can you? As Remus Lupin once famously said: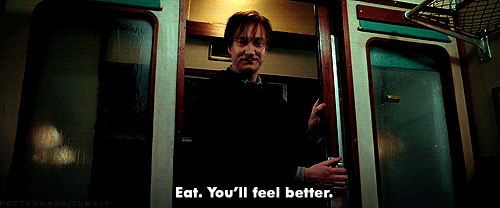 2. If you had one day to do anything other than what you are doing right now, what would it be?
Travel to Paris and take lots of photos and try new food and go to Disneyland… That would be the dream.
3. What food have you never eaten but would really like to try?
I think it would have to be real, Italian food. One day I would love to visit Italy and see what authentic Italian pasta and pizza and tiramisu tastes like.
4. What is the best fashion trend that you hope will remain in trend forever?
Oversized sweaters. Oh-so-comfortable. No questioning this one.
5. If you were allowed to travel anywhere in the world, but only carry one bag. What would you pack?
My mobile phone, a camera, my laptop and a book. Oh dear, that is an awful lot of technology isn't it? And plenty of clothes, of course!
6. What is the last song you listened to?
Imagine by John Lennon
7. Are you bilingual? What languages do you wish you could speak?
Yes, I can speak English and Urdu as well as a bit of Hindi, German and French. I would love to be able to speak fluent Arabic one day!
8. What was/is your favourite subject in school?
I don't really have a favourite subject, I like several subjects in moderation but if I had to choose one, it would probably be computing. Go ahead and hate me.
9. What's the most recent show you've binge watched?
Stranger Things – I'm re watching it!! So excited for Season 2!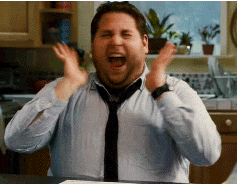 10. What's the funniest thing you've seen a kid do?
I can't think of something off the top of my head but kids dancing is always funny.
11. Do you like things to be carefully planned or do you prefer to just go with the flow?
Although I like things to be carefully planned out, I rarely stick to my plans! Honestly, I probably spent longer making my revision timetable for GCSE than actually following it. TIP FOR GCSE STUDENTS: Don't waste too much of your time on timetables. Trust me, life will get in the way and they won't be as helpful as you think they will be.
Here are my nominations for this award:
https://noor6778.wordpress.com/
https://daydreamerteen.wordpress.com
https://enithinggood.wordpress.com/
https://thegirlingreenscarfsite.wordpress.com
https://molliewesthead.wordpress.com
https://beauty762.wordpress.com
https://daringtojess.wordpress.com
https://hiitskirstyy.com/
https://rebeccaklxo.wordpress.com/
https://savannahmaysite.wordpress.com/
https://thesmallfashionista.com/
Here are my questions for you:
What was your worst travel experience?
What is the furthest away you have been from home?
Where would you like to live in the future?
Would you like to have children one day? If so, how many?
What is your all-time favourite book?
What is your pet peeve?
What is your worst habit?
What is the weirdest thing you have ever done?
If you knew you were going to die in 24 hours, what three things would you do in the time you had left?
What do you consider your greatest achievement?
Would you rather visit the world 100 years into the past or 100 years into the future?
Please make sure to tag me in your answers! I would love to read them. 🙂
Again, thank you so much to Zenobia-Kapadia for the nomination – and do make sure to check out her blog here!
See you all next Thursday at 5! Have a great weekend.
Hebah xox